Now here's a bit of real HISTORY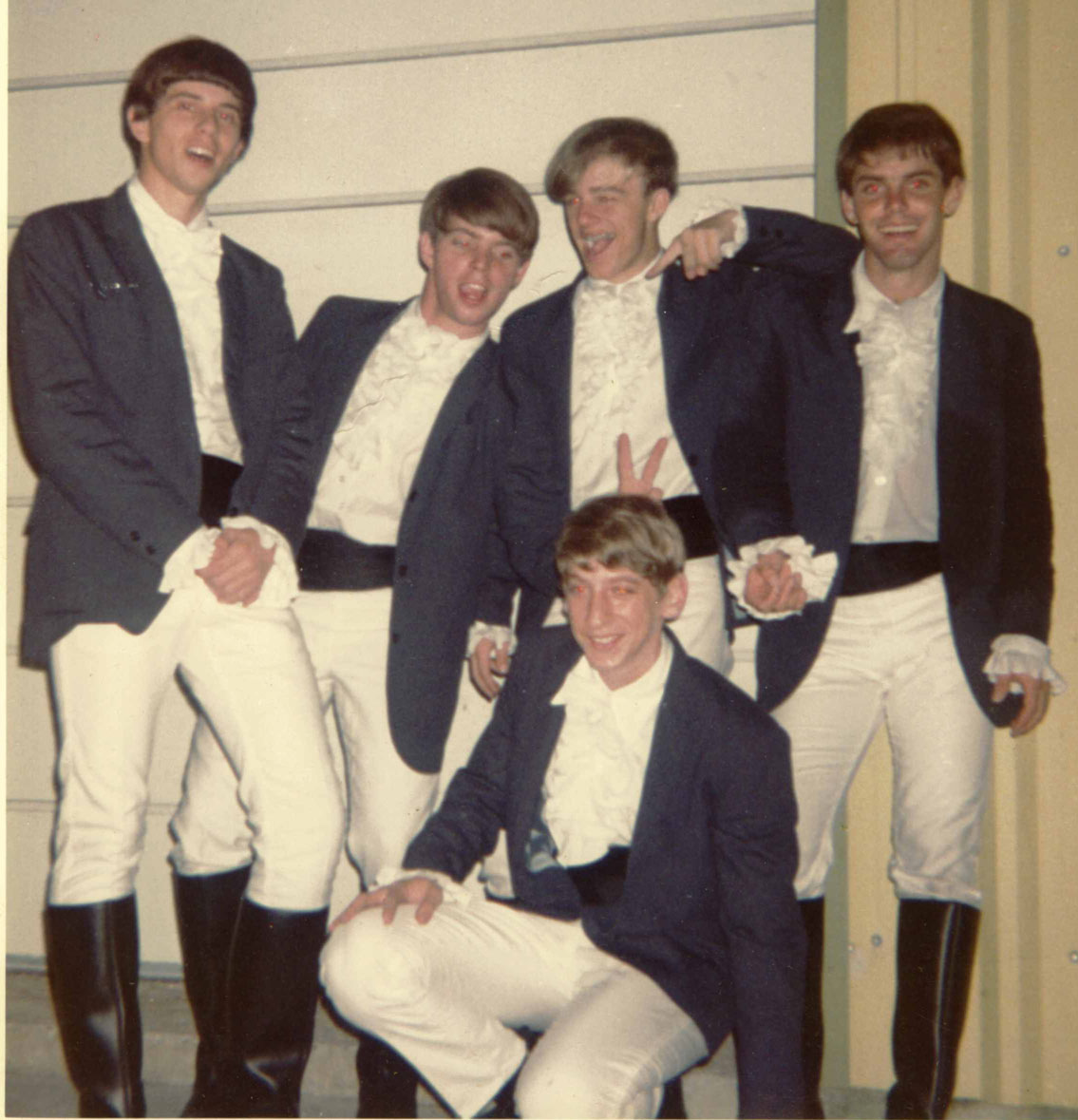 photo courtesy of Don Lackey
Check out the Boots!!
From Left to Right: Don Lackey - Lead Guitar (one of the BEST)
Mack Davis, Rythym Guitar
Bill Swicegood - Vocals/Keys,
Kip Butler - Guitar
Kneeling: Jeff Greenberg - Drums
The Cambridge Lads were one of the PREMIERE absolute top bands in the middle 60's in South East Texas. They were just amazing. I certainly was inspired. Thanks to you all.
The Cambridge Lads played for many High School Dances and they were very good. They covered material like The Little Rascals (Groovin'), The Knickerbockers, Paul Revere and the Raiders (obviously), Procol Harum, Stevie Winwood (Gimme Some Lovin', I'm a Man), and many others.
Our hearts will always remember Jeff Greenberg and Bill Swicegood.