Guitar Links

Great Resource for many things!




The address says it all.




Duh. It's a multiple topic discussion forum at Fender. It is a real gas. Czech it out!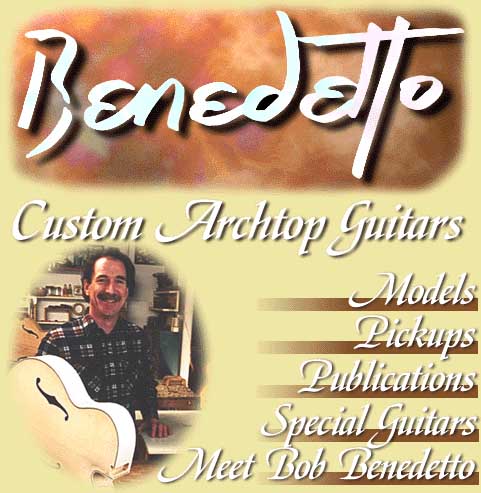 Bob Benedetto makes one of the finest arch-top jazz guitars today. I have been talking to him since 1974 when his least expensive instrument was about $4,000.00. Now it is a leeeetle bit higher.





These sound so fine. They are a much better

sounding resophonic than Dobro, and a lot slicker looking. However, a Dobro ain't too shabby either.